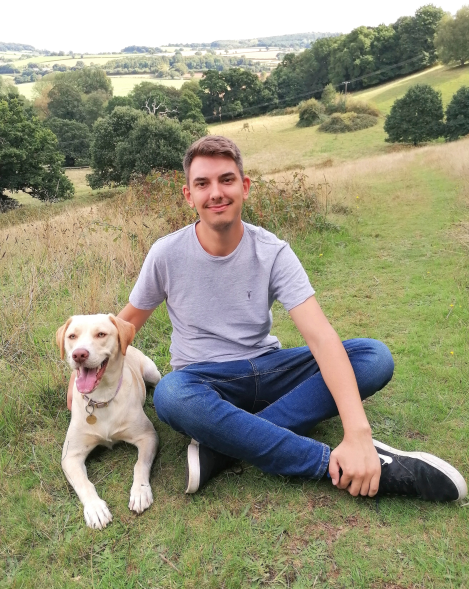 We spoke to Steven, who has recently joined TALKWORKS as an Apprentice Psychological Wellbeing Practitioner (PWP) as part of the Exeter team. He shared with us where he worked before he joined the service, and what made him want to work in mental health.
Tell us more about you
I moved to Devon around 7 years ago from a small industrial town in Northern England, so outside of work I try to make the most of living in such a spectacular part of the country. I particularly enjoy spending time with my family, going to the beach and swimming in the sea with my Labrador, and I also love exploring new places and being in the countryside.
What made you decide to join TALKWORKS?
I previously worked for the University of Exeter's Wellbeing Service where we supported students with their mental health so that they could have the most enjoyable time possible during their university life and also achieve the best results academically. During this time I worked with a fantastic team of Counsellors, PWP's, and Occupational Therapists. This allowed me to learn about the differences between each type of support and confirmed that I would like to pursue a career working with individuals who are struggling with their mental health.
All of the practitioners that I worked with at the university couldn't speak highly enough about the quality of training provided by TALKWORKS and also the culture of the service for fostering a supportive, empathetic, and compassionate environment.
Why did you decide to pursue a career in mental health?
Most people in their lives will be either directly affected by depression or anxiety themselves or will be in close contact with family or friends who experience anxiety or depression. It is a normal part of life and for those that seek support from services like TALKWORKS many go on to recover from anxiety and depression or find significant relief from their symptoms. Seeing the transformation patients make from when they first make contact with TALKWORKS to when they end their treatment is absolutely incredible. Spreading awareness and destigmatising mental health difficulties and also seeing the transformations patients make when they engage with the support provided is the reason I am driven to work in this mental health setting.
If you would like to learn more about TALKWORKS and the support that we can offer to adults aged 18+ living in Devon, you can speak to a member of our team by calling 0300 555 3344 or read more about our services here. As part of the NHS, there is no charge to access our services or receive any support from our therapists.