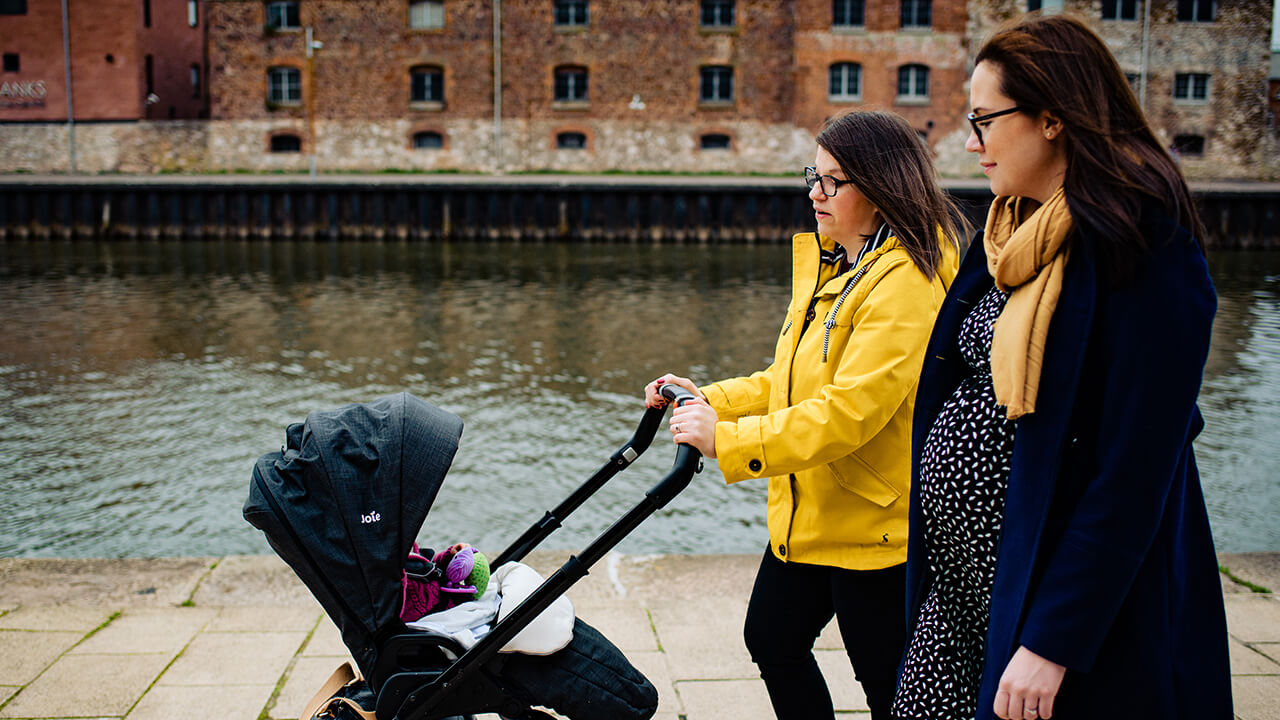 Are you pregnant or a new parent?
Being pregnant and having a baby is usually thought of as a happy and exciting time. However, we know that for some women and new parents it does not necessarily feel this way.
How are you feeling?
Some pregnant women and new parents experience feeling:
Sad and low
Tearful for no apparent reason
Worthless
Hopeless about the future
Tired
Unable to cope
Irritable and angry
Guilty
Anxious
Unsupported
You may also have intrusive or worrying thoughts and be struggling emotionally at this time, which can happen to anyone.
Who does it affect?
As many as one in five women experience emotional difficulties during pregnancy and in the first year after having a baby. You're not alone and we can help you.
Partners and fathers may also be struggling to cope and not know what to do to make things better for themselves or their partner.
We understand that this is an enormous transition bringing with it changes to your relationship.
Should I talk to my friends and family?
As parents you may be finding it difficult to talk to each other about how you are feeling, particularly if you are feeling overwhelmed.
Maybe confide in a friend or a close family member, someone you can trust, so you can seek help as soon as possible.
How TALKWORKS can help?
At TALKWORKS our staff are trained professionals who are here to help you understand how your thoughts and feelings are affecting you.
We are open to anyone over the age of 18 - no matter what your gender, sexuality, age or race. We can provide you with talking therapies and coping strategies to help you through this life-changing period in your life. TALKWORKS is a free and confidential service, here to help you through a difficult period of your life.
With five teams across Devon and Torbay, support can usually be provided close to where you live and appointments can take place in a variety of community buildings, children centres, hospitals, GP surgeries and libraries. We can see you in the evenings if you prefer and initially you can bring your baby with you. If you prefer, you can speak to us over the phone, or make an appointment with your GP to discuss how we can help.
Please don't feel that you have to struggle in silence. The sooner you take the next step and contact us, the sooner we can help you to feel like 'you' again.
To get in touch with us:
complete our online self-referral form
If you prefer, you can speak to us over the phone, or make an appointment with your GP to discuss how we can help.