To raise awareness of NHS mental health support available, TALKWORKS has launched a new service video, aimed at adults (age 18+) living in Devon.
The film was shot by Fresh Ground Films, and the TALKWORKS team worked closely with Deaf led organisation Remark! to feature a British Sign Language interpreter in order to make the video accessible to the Deaf community.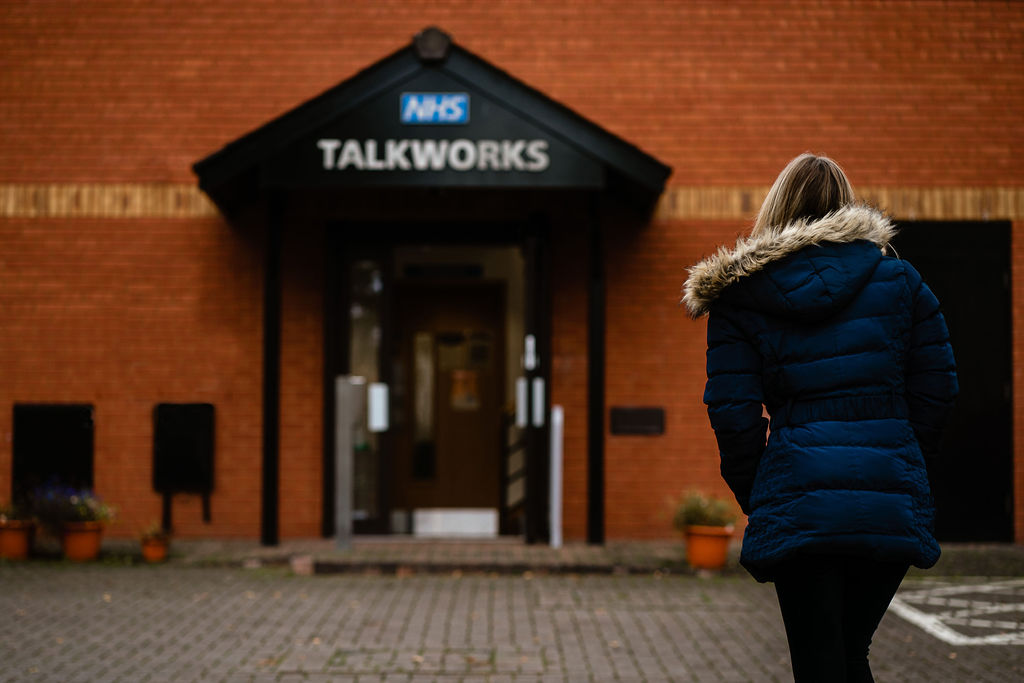 In the video, Devon Partnership NHS Trust therapists discuss how TALKWORKS can help adults who are struggling with a common mental health problem, including low mood, sleep difficulties, stress and anxiety. Through listening to your difficulties, the TALKWORKS therapists will work with you to help you make sense of what's going on and find a treatment option that's right for you.
The key message in the film is not to wait before accessing support, but to reach out to TALKWORKS, even if you don't think you are 'unwell enough' to receive treatment from the NHS service. You can watch the full version here.
Waiting times for appointments with a TALKWORKS therapist are currently short, with early morning and evening sessions available, both face-to-face and online. You do not need to see a GP to access TALKWORKS' services – you can refer yourself either by filling out an online self-referral form, or by calling 0300 555 3344 (phone lines are open Monday to Friday from 9am – 5pm).