While the festive period is often thought of a joyful and happy time, it can also be very difficult for those who are struggling with their health and wellbeing. The financial cost of Christmas can lead to increased stress and anxiety, while a change of home dynamics and routine can also result in many experiencing low mood and sleep difficulties.
TALKWORKS will be open over the festive period for those who are struggling and in need of support. In line with UK Bank Holidays, we have made some adjustments to our usual opening times over the Christmas break.
Our phone lines will therefore be open as follows: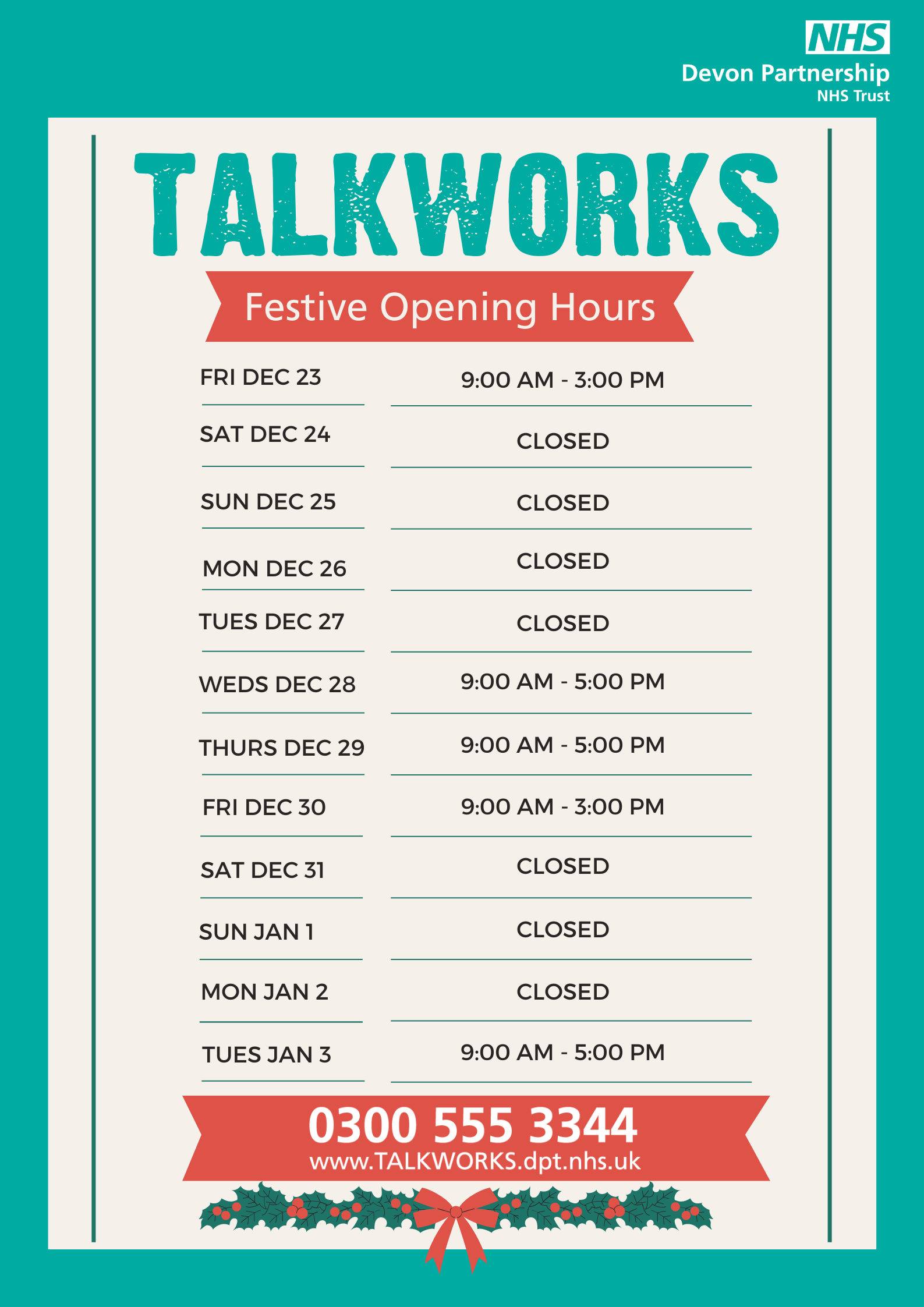 If you would like to access additional mental health support during this time, please visit our resources page where you can gain access to additional self-help support. If you have any questions in relation to our opening times or an appointment over the Christmas period, please call us on 0300 555 3344.