Matt contacted TALKWORKS after struggling with anxiety and low mood. Through working with a therapist and applying cognitive behavioural therapy techniques, he has learnt to manage his difficulties and feel more in control: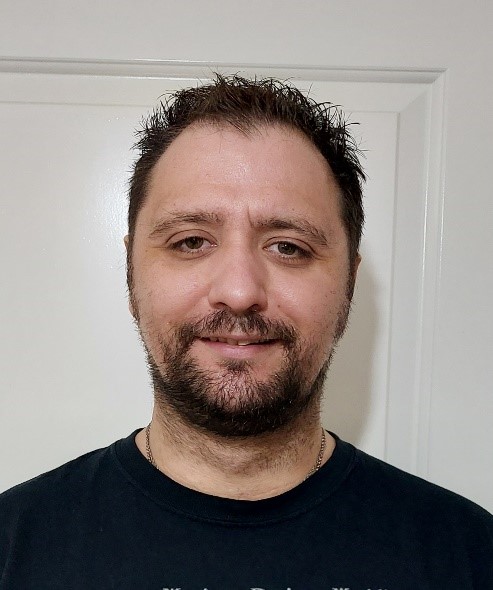 "I was first referred to TALKWORKS by my GP, after being diagnosed with epilepsy after a series of severe seizures. The diagnosis hit me hard. I had suddenly lost my independence and was taking more medication than I ever had done before, alongside this I was suffering with a constant headache due to the epilepsy and had lost my ability to Scuba Dive a hobby which I adored. Due to sustained sickness levels I had to be dismissed from my care career, one in which I had spent 14 years as a support worker for people with Learning Difficulties, including epilepsy.

I could feel my mental health diminishing rapidly and approached my GP, sertraline was prescribed and TALKWORKS was discussed. I was very resistant to this idea at first. I am not a talker when it comes to mental health issues. I figured I could take the sertraline and work through it without support. However, it soon became clear this wasn't something I could deal with alone. I became more and more anxious; I recall at one stage I was making GP appointments at least twice a week as I was scared, I was going to die. I didn't go out and couldn't find any happiness in life. My GP was very honest and told me again he thought I needed therapy. I very gingerly agreed, and he made a referral for me.

I was put into a CBT programme and sessions were completed weekly over the phone. I had to complete a workbook outside of sessions. I was sceptical of this approach at first, however I was surprised at how easy it became to talk to my therapist (a testament to her skill). This turned into an incredibly positive experience for me. The techniques I learnt with my therapist allowed me to "shine a light" on my unrealistic and unpleasant thought patterns that were causing me so much anxiety, deal with them properly and move forward.

During my sessions in this programme, I had many discussions with my therapist. Some points of discussion led to my therapist conducting an OCD test/survey with me. I scored highly in the test; it was determined I would require further sessions with another high intensity therapist to support me with this.

In truth, I had been struggling with OCD since I was young, so my test scores weren't really a surprise to me. I started the second stage of my therapy, these sessions were held on teams. I was more comfortable with talking about this stuff by then so found it a little less daunting. This treatment involved discussion and demonstration during sessions such as exposure, and you are encouraged to practice this outside of sessions, I found this incredibly effective. I was supported and guided through this process by my therapist. At times this was an incredibly scary and difficult task, as I had engaged in my rituals for years, it had control of me. However, this therapy has taught me techniques to gain control back from my OCD.

Working with TALKWORKS has been an extremely positive experience. In my opinion therapy doesn't cure problems; it arms you with the techniques and support you need to help yourself with the difficulties you are facing.

I implore anybody who is experiencing difficulties to approach TALKWORKS or your GP for support, have the discussion. I regret not seeking support sooner, please don't make this mistake."
TALKWORKS is here to help adults (age 18+) across Devon (excluding Plymouth) experiencing low mood, worry, stress and anxiety. The service is part of the NHS and free to access. If you would like to seek support from TALKWORKS, please call us on 0300 555 3344 (phone lines are open Monday - Friday from 9am to 5pm) or complete an online self referral form on our website.