Despite the wind and rain, our TALKWORKS team had a great time at the Mid Devon Show on Saturday! We were busy speaking to lots of people who visited our stand, raising awareness of the mental health and wellbeing support that our service can offer to adults (age 18+) across Devon (outside Plymouth).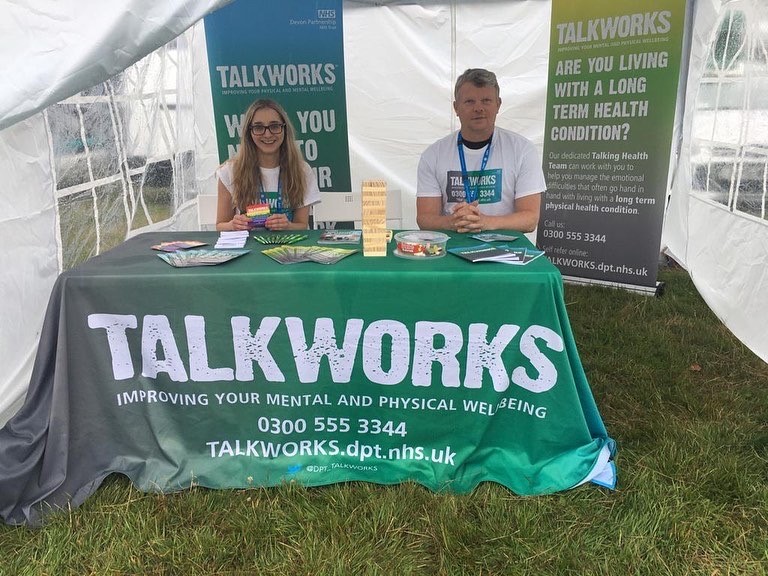 It's a busy few weeks for our team as we'll be attending a number of shows across Devon. Keep an eye out for us at:
If you would like to access support from TALKWORKS, you can self-refer to our service by completing an online form on our website, or by calling us on 0300 555 3344 (our phone lines are open Monday to Friday from 9am-4:45pm). You do not need to speak to your GP before you access our service. We also have a range of wellbeing workshops which are available for individuals to book onto, plus we offer wellbeing in the workplace support for businesses across Devon. Email dpt.talkworksworkshop@nhs.net to find out more or call us on 0300 555 3344.