TALKWORKS will be at both Streatham Campus and St Luke's Campus as part of Welcome Week for Exeter University Students. Our stand will be just outside the Great Hall at Streatham Campus from 10am – 4pm each day this week. We will also have an additional pop up stand at St Luke's Campus on Thursday 22nd September.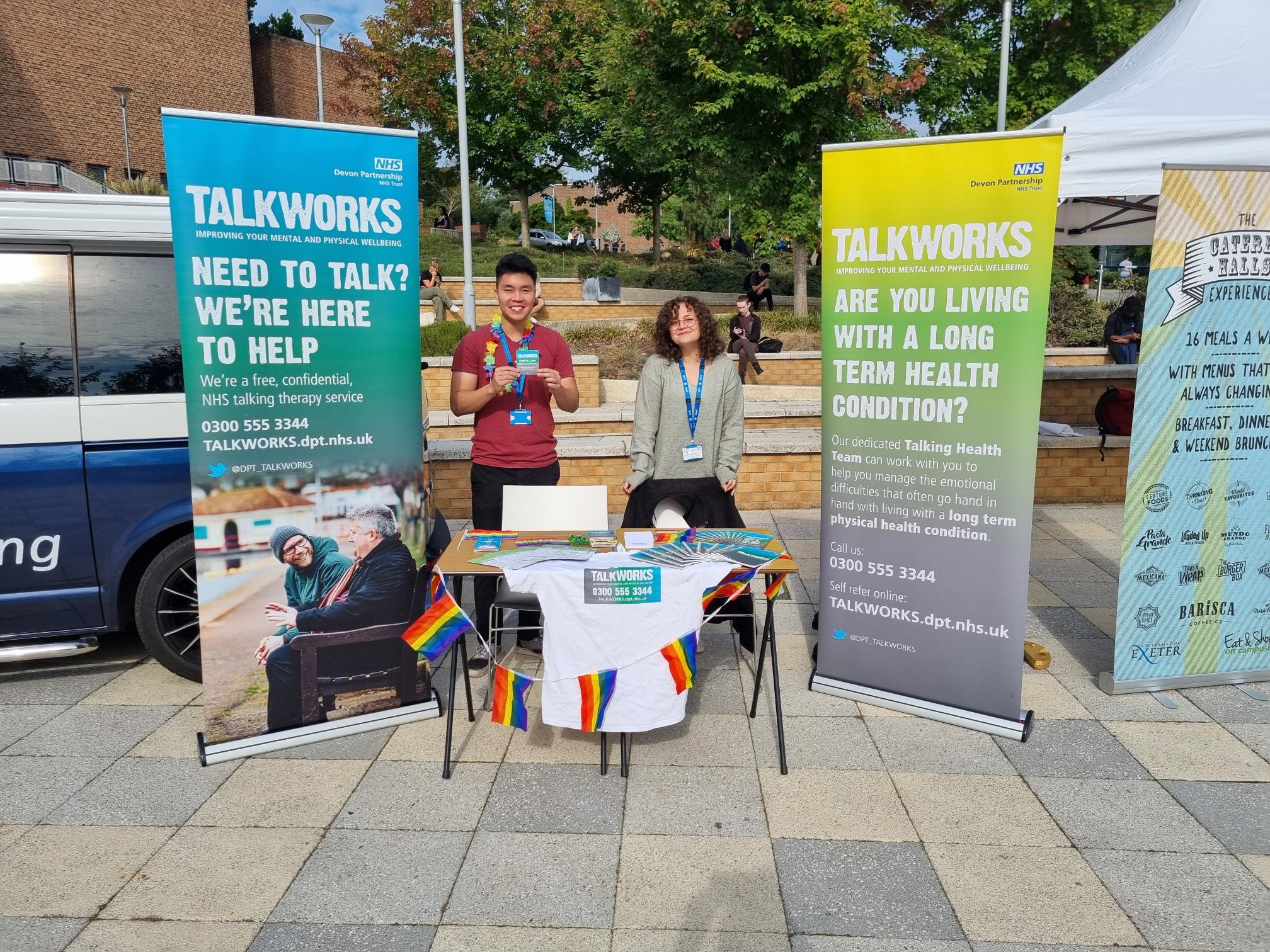 Our therapists will be on site to answer any questions you may have about the mental health support we can offer to students or someone you care about.
TALKWORKS is an NHS service, and all treatment and support is available free of charge for adults aged 18+ living in Devon. Simply self-refer online or by calling us on 0300 555 3344.